Weekly Meeting for 12/8: BILLS Lose but are Fine!
Tim breaks down the BILLS tough loss to the Ravens and what it means. Plus Sabres, Cuse Hoops and Coach O always makes his appearance!
Weekly Meeting for 12/1: BILLS/Sabres/Cuse/Gravy?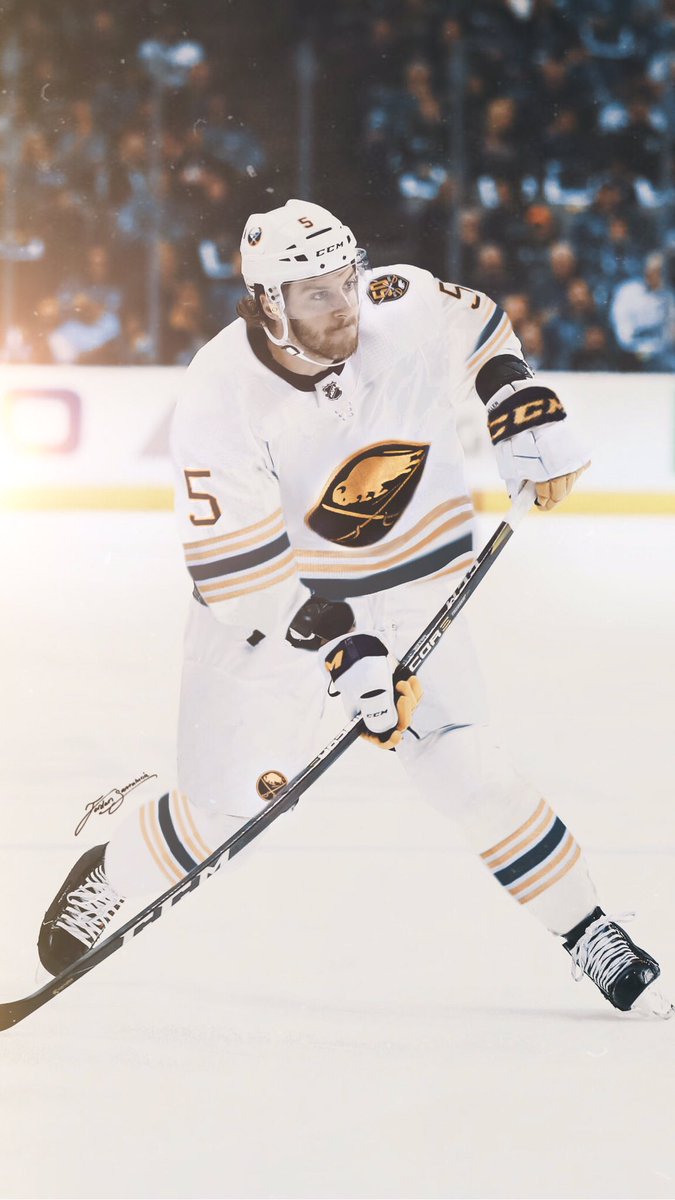 Tim is back to talk about the BILLS playoff chances, a wild day in the NFL, the BILLS/Steelers being flexed to Sunday night and so much more! We hit the Sabres and how we should focus more on the division than the wildcard. We hit Cuse hoops and football, breakdown the College Football Playoff and yes, we even talk GRAVY!
Tracking the BILLS Playoff Chances!
The BILLS are in a prime spot to make the playoffs. How Prime? Well here are some Playoff simulators to help you through it!
Weekly Meeting for Thanksgiving! BILLS WIN!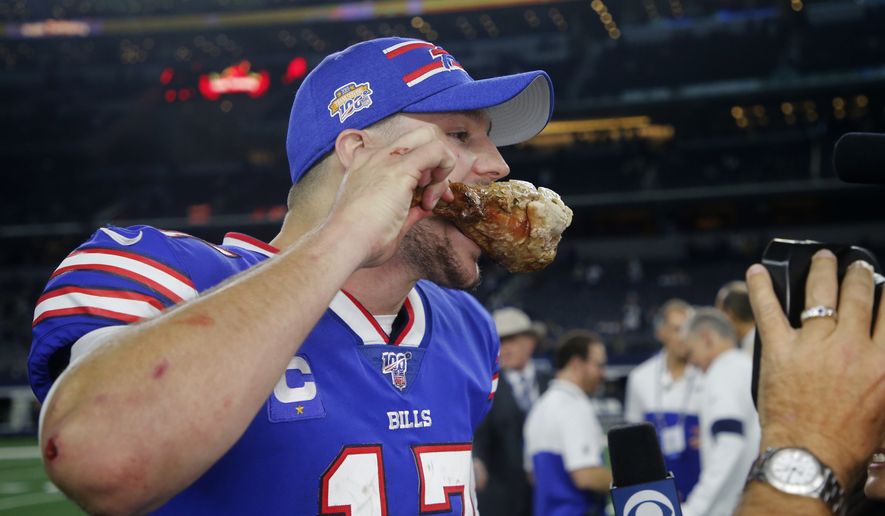 The BILLS are 9-3 after an amazing performance on National TV! Tim breaks it all down with you!
Weekly Meeting for 11/24: BILLS Have Best Record Since 1996 & More!
The BILLS take care of the Broncos to go to 8-3! Tim recaps the game and previews Thanksgiving in Dallas! Plus the Sabres try to turn it around and more!
Whatever Your Shade of Blue, We Have it for You at the WNYPLA Shop!
The WNYPLA Shop is up and rocking for you! Shirts and hoodies with the badge in the color scheme that will make any True Blue WNY Sports Fan Happy so click here to shop now!
Weekly Meeting for 11/17: BILLS & Orange Bounce Back in Big Ways!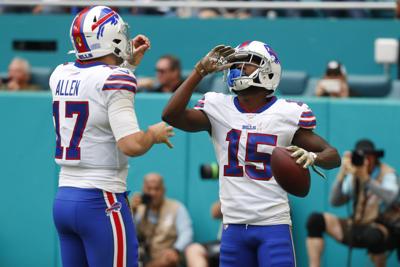 A pretty great weekend for WNY Sports gets recapped here!
Weekly Meeting for 11/10: It's Venting Night!
Is the sky falling? BILLS fall to Browns, Sabres and 'Cuse are slipping. Tim breaks it all down and tells you whether or not the sky is falling?
Weekly Meeting for 11/3: We Were There for BILLS/Washington!
Tim was there for the BILLS win as he recaps the best record this franchise has had since 1993! Plus More!
All Weekly Meetings for October, 2019:
We are so sorry that the site has not been updated in a while. We had some technical issues that kept us from being able to update. They have since been fixed! Here are all of the Weekly Meeting Videocasts for October!
Weekly Meeting for 9/29: BILLS Fall to Patriots, Syracuse & More!
In what was a rough performance by Josh Allen, and the offense, Tim is here to breakdown that game, the defense, what it means and more!
Weekly Meeting for 9/22: BILLS Scare Us but Stay Undefeated!
Tim breaks down the BILLS come from behind win over the Bengals and more!
Weekly Meeting for 9/15: BILLS Conquer New Jersey!
The BILLS take care of business against the Giants and are 2-0! Syracuse has more questions than answers after getting taken out by Clemson at a sold out dome. Tim breaks it all down here.
http://wnypla.com/weekly-meeting-for-9-15-bills-conquer-meadowlands/
WNYPLA Podcast Episode 4: The Beginning of the Fall: 2004 Syracuse Football
Tim is joined by former Syracuse wide receiver, Andre Fontenette, as they discuss Andre's senior season in 2004 which was the last season of long time head coach, Paul Pasqualoni. What was the feeling in the locker room and who is really responsible for the fall of Syracuse football?
Weekly Meeting for 9/8: BILLS Epic Win & Cuse's Epic Loss!
The  BILLS make an epic comeback to go to 1-0 on the season & Tim breaks the whole thing down! Also Syracuse lost more than just a football game on Saturday. Click below to watch the latest Weekly Meeting!
Weekly Meeting for 9/1: Shady Cut! The 53 & The Cuse 1-0!
A wild Weekly Meeting looks at the release, LeSean McCoy, plus the 53 man roster itself. We also recap Syracuse's 24-0 win over Liberty!
For the Loyal, Local Fan!
Welcome to WNYPLA.com! The home of the Western New York Pride & Loyalty Administration! Your home for the best opinions on your BILLS, Sabres, Orange and more! There will be blog posts and podcasts and opinions and insight that is from the perspective that matters to you, the hometown perspective!
Welcome aboard! Go eat a plate, some wings, some Chicken French and Salt Potatoes and have a great time with your kind of people here at WNYPLA.com!